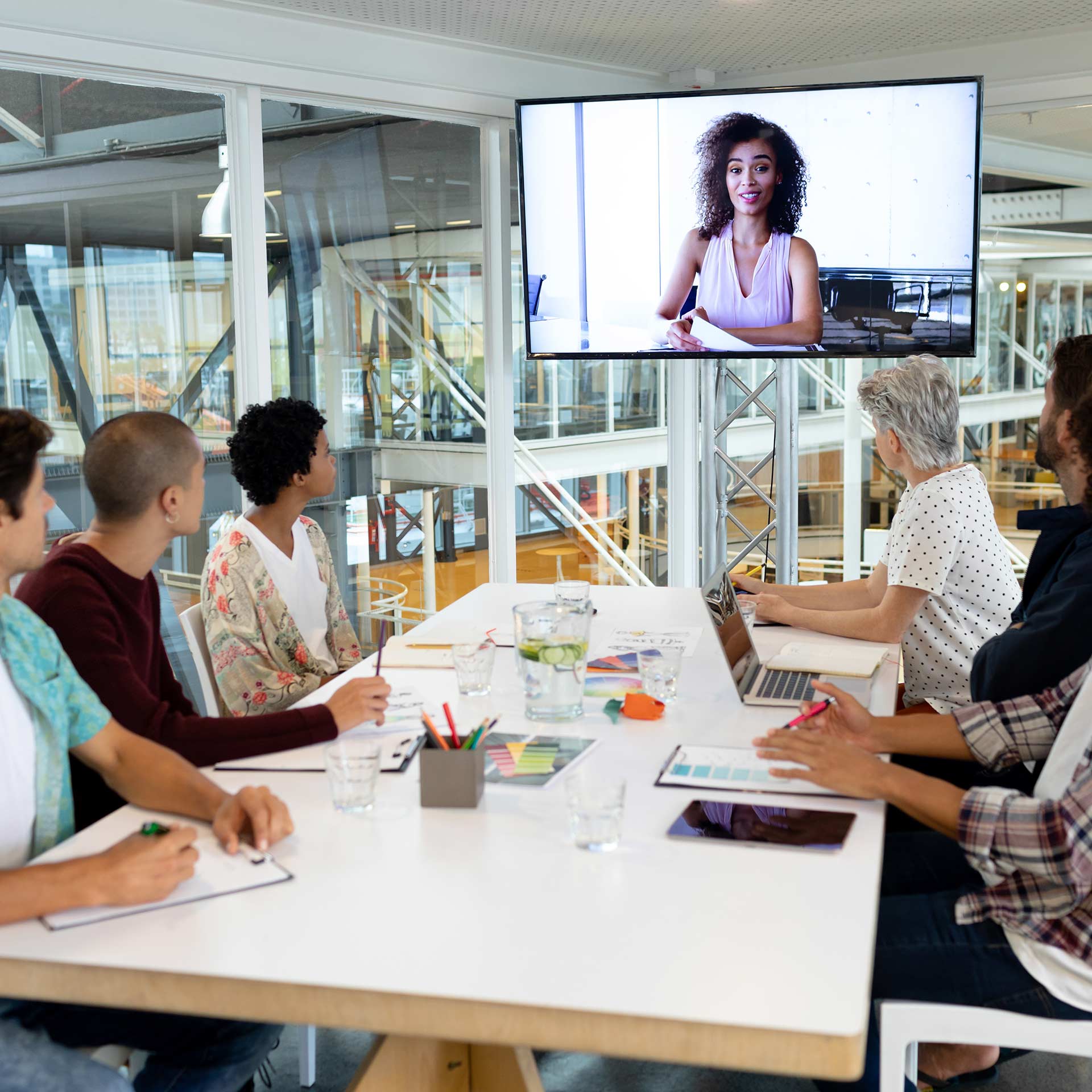 Thinking back 12 months, the World was a different place. Even now, watching TV programs where you see large gatherings of people in clubs, socialising in restaurants with not a face mask in sight… we certainly have a 'new normal' to deal with for the foreseeable future.
With the likelihood that social distancing, restrictions on gatherings, face masks and more will be 'normal' for at least another 6 months, if not a year… what's the long term impact of Covid-19 on the IT industry?
It was clear, as the World started the "Covid revolution" in March 2020, that the World's IT infrastructure was ready and waiting for something like this to happen. Clearly, engineers had to be scrambled to upgrade core network kit in places, and server capacities needed scaling up in ways we'd never envisaged… but for the most part, everything worked. Our home Internet speeds dropped somewhat, albeit not for too long. Our phone systems became instantly more robust, as phones were distributed from a central location far and wide across towns and counties. Zoom experienced growth like never before (and coped with is astonishingly well).
But just as we were being told "it's time to go back to work" we are once again being told, "stay at home if you can". The trouble is, for many businesses, it's just not possible to completely work from home and achieve the same productivity as it is in the office. So for many companies, a hybrid solution is the future. A mixture of working from home, and working in the office, limiting numbers to core staff. A hybrid of in-person meetings and video conferencing is likely to feature strongly in many scenarios.
We have to face facts: we're in the long term. We have to adapt to Covid-19 sitting with us for a long time, and restrictions will be here for some time. So you need to make sure your business is making use of technology in the best way it can.
That might be:
Moving from PCs in the office, to a Remote Desktop Solution
By having a centrally managed location for your users to 'remote in' – you maintain control/security over access to sensitive shared documents, design files, and more
It means PC requirements for your end users are significantly reduced, as all the processing is done server side
It means should a member of staff lose their laptop, or have a computer stolen, a simple password change and there's no possibility of compromised remote access
Transforming your phone systems to allow more flexible solutions, including using an App on Smartphones to connect to work lines
Enable hold music whilst your phone system rings all available members of staff across different locations, enabling a quicker response time for your clients
Allow users (where appropriate) to use a Smartphone App to connect to your phone system, rather than a traditional desk phone. This can make life a lot easier for members of staff that don't have a great deal of space for working from home.
Using online/hosted training software to deliver training sessions, briefings, and more
With bespoke solutions or 'off the shelf' solutions, delivering training online can be a great way to keep staff up to date without the need for in-person meetings
It also allows people to re-visit content at their leisure, enabling the training to be even more effective
Subsequently it's lower cost to train new staff, as content is already produced/waiting to be delivered
As we rely more and more on email, using a 'proper' email solution such as Microsoft 365 or GSuite
Gone are the days of using POP3/IMAP seriously. As we rely extremely heavily on email now, a 'proper' solution is needed such as Microsoft Exchange
Microsoft365 provides Exchange at the click of a few buttons, for the fraction of a cost of setting up your own servers, in addition, users can also get licenced copies of Microsoft Office, making remote working even easier and more affordable
As a hosting company, our infrastructure is designed and orientated to web hosting. However, we have a great deal of capacity, and can assist with many bespoke / custom solutions. Whatever your requirements, we're happy to provide advice. Simply call us on 020 7099 7484 to speak to an expert, and find out more.